This post is sponsored by Community Coffee. As always, all thoughts & opinions are my own.
One of the things that cooler weather brings out in me is a desire to drink Community Coffee. Don't get me wrong, I love coffee even during the hottest of days.. but in the fall and winter when temperatures drop, I want to drink coffee even more!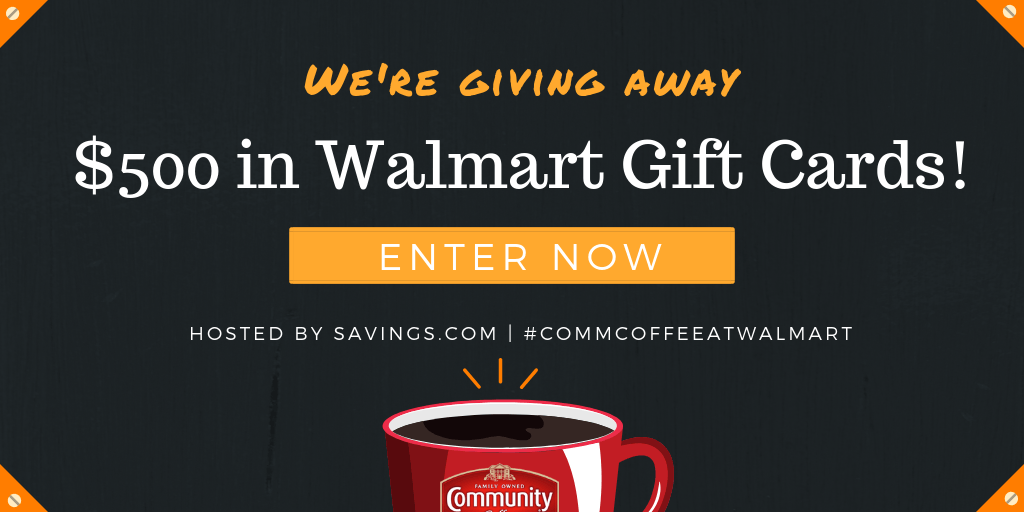 One of our favorite coffees is Community Coffee. We love how smooth it is. Right now when you open your Valpak envelopes, you will find a coupon for $1.50 off any bag or single serve box of Community Coffee! The coupon is redeemable at Walmart! AND, right now you can go HERE to enter to win a $500 Walmart giveaway courtesy of Savings.com! Head HERE to enter and get all of the giveaway details. Giveaway ends 10/19 at 11:59 pm EST.
I know that most of you love pumpkin spice this time of year. I'm going to be honest – I "like" the flavor and I really enjoy pumpkin pie… but I don't love pumpkin the way it seems most of the world does. I have a trick that I use in the fall to make my coffees taste more like fall. When I add the dry coffee grounds to my coffee maker, I add just a sprinkle of cinnamon. When the coffee is brewed, it has a very very slight cinnamon flavor and it is OH.SO.GOOD. You must try it! In fact, if you like pumpkin spice, maybe try adding a sprinkle of pumpkin spice to your coffee grounds and see how your Community Coffee tastes then!
Head HERE to enter to win a $500 Walmart giveaway