I didn't become a mom in the traditional sense of becoming pregnant and giving birth. We adopted our kiddos and my "pregnancy" stage consisted of filling out loads of paperwork, getting loads of paperwork notarized, overnighting the paperwork all over the country and then waiting and waiting. While my children were not newborns when we brought them home (my son was 10 months old and my daughter was 18 months) both had a sleep schedule of a newborn for the first few months home. Like any new mom, it took me a long time to get used to the exhaustion, waking up countless times each night and meanwhile staying on top of all of my work and household responsibilities.
For me, the one thing that helped me out bigtime was being stocked with groceries, diapers and wipes. Being a frugal shopper, having a stockpile isn't difficult for me to acquire. Before we brought our children home, we already had their bedroom closets filled with diapers and wipes. The last thing we wanted to do was go to the store, bleary eyed, in the middle of the night because of running out of diapers.
Shopping at Sam's Club is an easy way to stock up on diapers, wipes, baby food and even formula. Did you know that Sam's Club has a subscription service? Simply select the items you want to subscribe to and then choose when you want Sam's Club to ship the items to your home. With this service, you don't have to worry about running out of necessities like diapers!
If you don't have a Sam's Club membership, now is the time to join! When you sign up for a new Sam's Club membership, you will receive a $20 gift card as well as $25 in new member Instant Savings! Head HERE to sign up for a membership! One of my favorite Sam's Club benefits is that we can skip the checkout lines with Scan & Go! You can order ahead of time with Club Pickup or shop on the go with the Sam's Club app! This saves lots of time!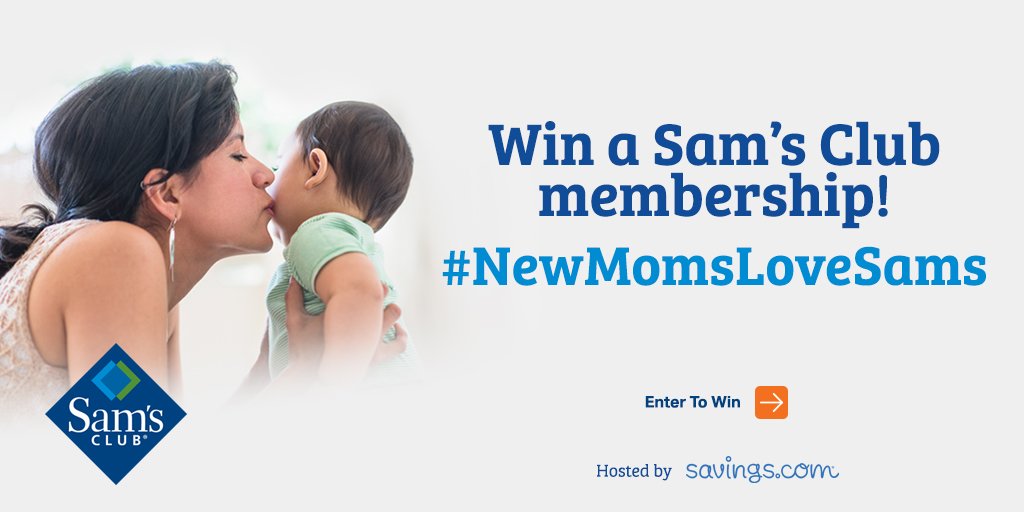 Giveaway Time!! Enter to win one of 25 $100 Sam's Plus Gift of Membership Gift Cards! Giveaway ends on Friday, November 9th at 11:59 PM EST.